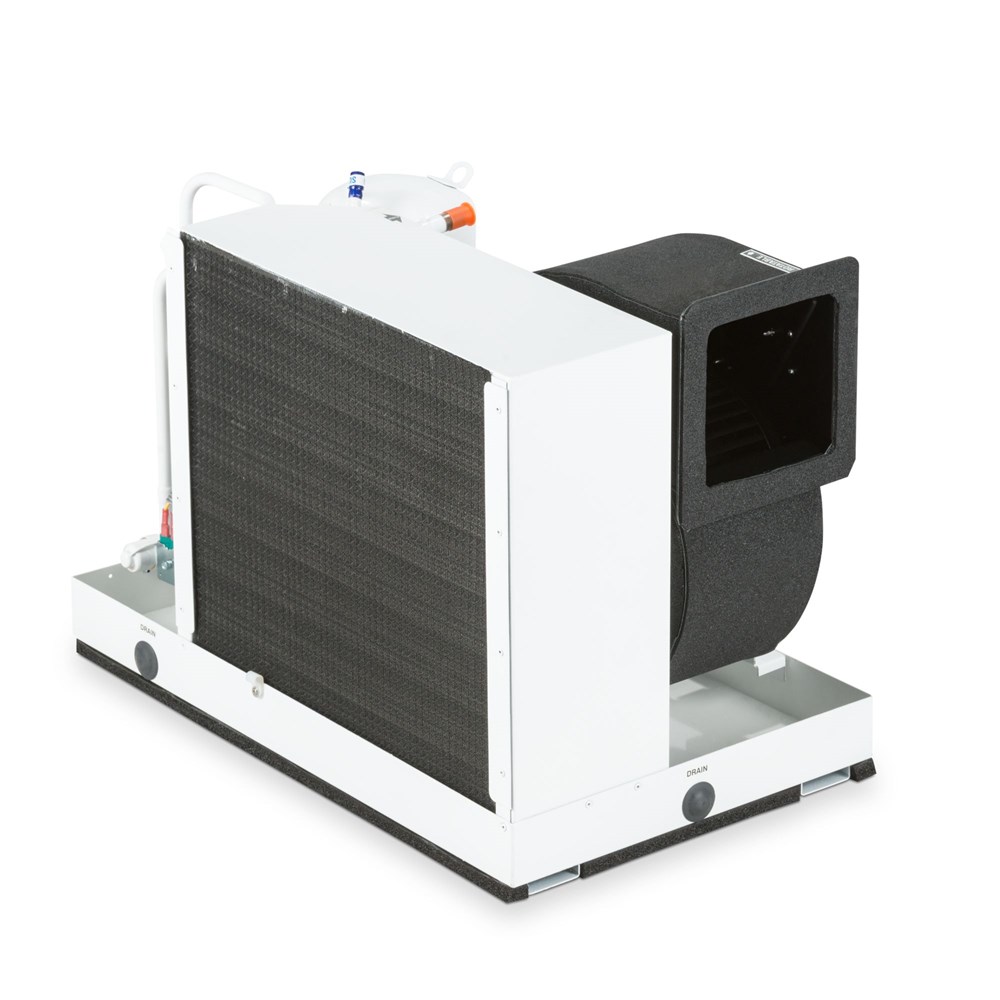 Self -Contained DCU units
Brand: DOMETIC
Key Benefits
Compact design reduces the unit size by up to 25% of the original Vector Rotary's size.
High-velocity (HV) fully-insulated blowers are rotatable<</li>
The patented design increases cooling capacity and dehumidification
Engineered to maximize the performance of R-410A, an environmentally safe refrigerant.
Unique compressor and reversing valve mounting reduces vibration.
The electrical box is installed within the unit footprint on 18K and 27K models; remotely mounted for 30K models.
High-efficiency rotary and scroll compressors are quiet and more reliable.
Condenser coil's cupronickel-encased copper condenser coil provides maximum heat transfer and high resistance to corrosion.
Evaporator coil employs an enhanced fin design and rifled copper tubing to provide maximum capacity.
27K and 30K models available in 3-phase power on a special order basis.
5 ft. (1.5 m) air sensor standard.
Operates with select Cruisair or Marine Air Displays.