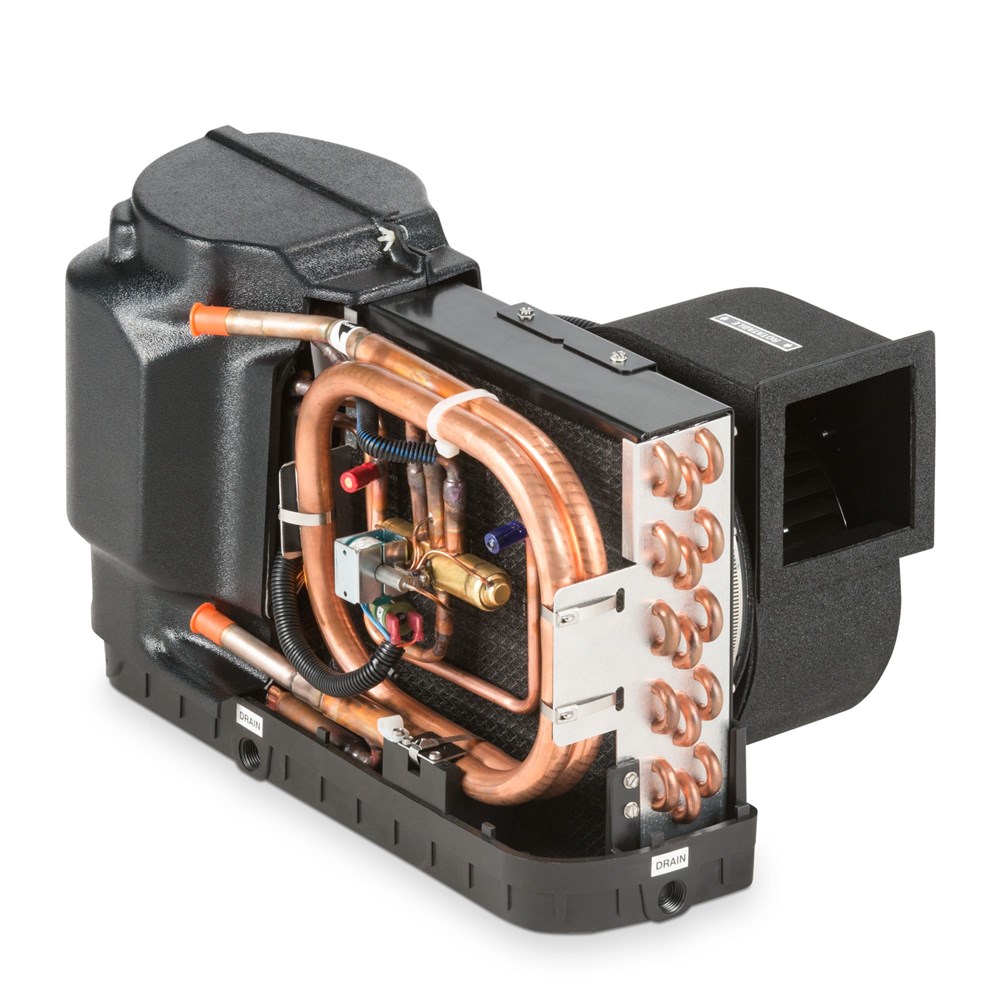 DTU 12000 BTU 230V/50HZ/1PH WITH CONTROL
Brand: DOMETIC
Turbo Series Air Conditioning
Powerful, Quiet & Compact With No Drain Pan Worries.
Optional Compressor sound cover further reduces noise by up to 50%.
Key Benefits
Up to 27% more energy efficient.
Up to 21% increased capacity.
Compact design uses less space.
Rust-free composite drain pan.
Up to 85% less standing water in the drain pan.
Vibration-isolation mounts reduce noise and vibration.
Engineered to maximize the performance of R-410A, an environmentally safe refrigerant.
Designed from the inside out with multiple patented innovations.
Redesigned composite drain pan is stronger with beefed-up drain threads to resist cracking.
5 ft. (1.5 m) air sensor standard.
Operates with select Cruisair or Marine Air displays.